Documents, Reports, Audiovisual material
Research results for dissemination
The Vatican COVID-19 Commission publishes useful documents, reports and audiovisual material that collect and summarize the results of research and scientific reflection on safety, economics, ecology and health.
The sharing and dissemination of these resources aim to give all those who are working on how to deal with the pandemic and how to set the future, useful tools to be constantly informed about the progress of reflection and research.
Documents of the Vatican COVID-19 Commission
Here below you will find documents and resources produced by the Vatican COVID-19 Commission for the local Churches and all the partners and entities interested. They are available for download, use and distribution; however, please remember to quote them appropriately.
Annual Reports

- EN 2020 Year in Review
- ES 2020 Informe Anual
- IT 2020 Rapporto Annuale
Vaccine Toolkit
Full Reports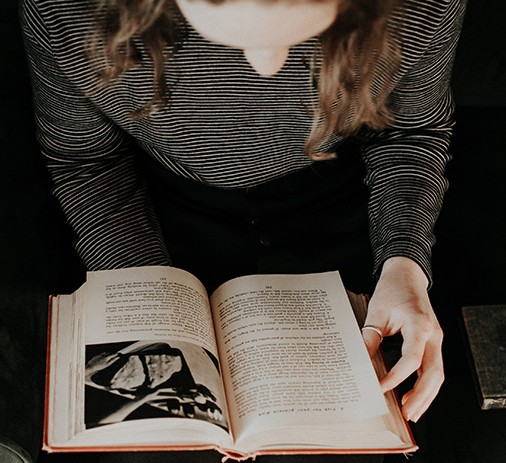 Here below you find some of the papers submitted to the Commission that reflect the topics we have been working on. Papers that are published in this section reflect come of the discussions inside the Vatican Covid-19 Commission. The Commission makes them available, but it does not necessarily endorse their contents or positions
- Paper 1 STAKEHOLDER CAPITALISM DURING AND AFTER COVID-19
- Paper 2 INEQUALITY, UNEMPLOYMENT AND PRECARITY
- Paper 3 Cities at the front line of recovery and impact
- Paper 4 Food Loss and Waste in the context of the COVID-19 crisis
- Paper 5 Plant the seeds of a sustainable and secure food future
- Paper 6 Use government economic stimulus packages to build back better
- Paper 7 Water, Human Health, and the COVID-19 Crisis
- Paper 8 Regenerative Business
- Paper 9 Regenerative Finance
- Paper 10 Regenerative Work
Vaccine Library Project
The following links, which compose the 'Vaccine Library Project' section, provide an overview of resources, materials and information, on the topic of COVID-19 vaccines.
These links indicate you are leaving the Vatican COVID-19 Commission website. The links provided are for information purposes only. The Vatican COVID-19 Commission cannot attest to the accuracy of these sites. Linking to these sites does not constitute an endorsement of the information and products presented on these sites.   
This material is divided into 3 paragraphs:
Paragraph 1) reports some of the most inspiring quotes by Pope Francis about the current pandemic situation and about the urgent need for vaccines
Paragraph 2) enlists materials (such as papers, factsheets, videos, audios) explaining how COVID-19 disease and vaccines work
Paragraph 3) enlists interviews and depositions from trusted voices, experts and virologists, with information, tips and vaccination experiences
At the end of the third paragraph, you will find the "Link to other Libraries", a list of trusted websites with additional resources to extend the selected content.
1) Pope Francis quotes:
March 2020, "We have realized that we are on the same boat, all of us fragile and disoriented, but at the same time important and needed, all of us called to row together, each of us in need of comforting the other."
December 2020, "Today, at this time of darkness and uncertainty because of the pandemic, there appear different lights of hope, such as the discovery of vaccines."
January 2021, "I believe that ethically everyone should take the vaccine. It is an ethical choice because you are gambling with your health, with your life, but you are also gambling with the lives of others."
"I don't understand why some say, 'No, vaccines are dangerous.' If it is presented by doctors as a thing that can go well, that has no special dangers, why not take it? There is a suicidal denial that I wouldn't know how to explain."
2)  Q&A and Factsheet about COVID-19 and Vaccine:
Mental health:
Videos & Audios:
3) Interviews and depositions about COVID-19 and Vaccine experiences:
Sr. Agatha (from Cardinal Onaiyekan Foundation for Peace, COFP) and other trusted Nigerian people on COVID-19: videos (5, 6, 7, 8, 10, 11) at COFP COVID 19 - OneDrive (live.com)
Guidance for faith and community leaders:
Link to other Libraries:
https://www.who.int/emergencies/diseases/novel-coronavirus-2019
https://www.cdc.gov/coronavirus/2019-nCoV/index.html
https://www.ccih.org/cpt_resources/covid-19/
https://learn.tearfund.org/en/resources/series/covid-resources
COVID-19 Resource Index - Google Drive