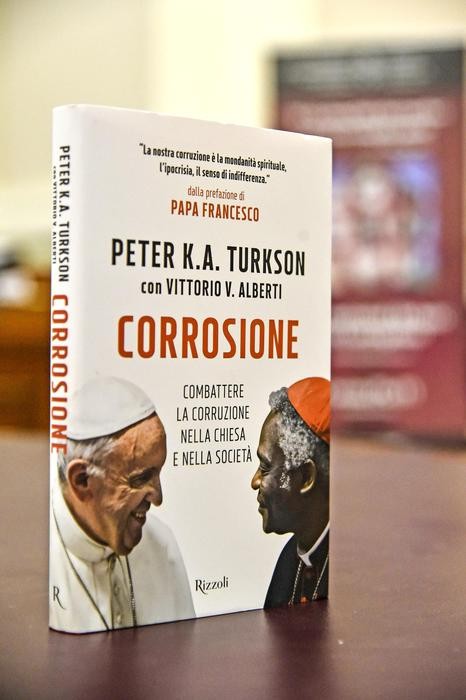 On Monday, October 15, at 11 am, in the "Sala Vasari" of the Palazzo della Cancelleria, the Dicastery for Promoting Integral Human Development will hold a meeting on the report by the Italian Parliamentary Anti-Mafia Commission on the theft of the "Nativity" by Caravaggio in the Oratory of San Lorenzo, in Palermo, in 1969.


The meeting takes place the day after the visit of Pope Francis in Palermo to honor the Blessed Giuseppe Puglisi, and on the anniversary of the thef. The initiative is among activities for justice, against corruption and mafias, of the international task force of the Dicastery named Michelangelo for Justice, which undertook its work on June 15, 2017, at the Vatican, with the International Debate on Corruption and the publication of the books "Corrosion - Fighting Corruption in the Church and in Society" and " Pane sporco. Figthing Mafia with Culture."
This meeting takes place right at the center of the month dedicated to the Synod of Youth, so, the public will be made up of 150 students from Rome and Ostia, who will participatein the conference with ideas and actions, according to the objectives of the task force.

The meeting will be attended by Archbishop Silvano Tomasi (DSSUI), the former president of the Italian Parliamentary Anti-Mafia Commission, Rosy Bindi, the art historian Claudio Strinati, the philosopher Vittorio Alberti (DSSUI), Brigadier General Fabrizio Parrulli, commander of the Protection Unit Cultural Heritage of the Carabinieri. The journalist Paolo Pagliaro coordinates the work (La7).

The "Nativity" by Caravaggio is the most sought-after painting in the world: it is one of the FBI Top Ten Art Crimes, and is a formidable symbol and heritage of humanity, which exceeds the distinction between believers and non-believers and goes beyond Palermo alone and Italy only. Hence, the attention given by the Dicastery, in its international competence.
Goals of this initiative are:
1- Reiterate the opposition to mafia by the Church, according to the example ofthe Blessed Giuseppe Puglisi;
2- place the "Nativity" at the center of the international debate so that the painting can finally be found;
3- to discuss with the students so that they fully understand what it means to be deprived of a formidable symbol of education, justice, freedom, with the specific aim of integral human development;
4- supporting the institutions that, at a national and international level, are engaged in the search for the painting;
5- to question the media, the academic and culture world, so that they can take charge of this social responsibility that concerns everyone, Catholics and non-Catholics;
6- to promote systematic plans to raise awareness and education in justice, for integral human development, according to the objectives of the task force.