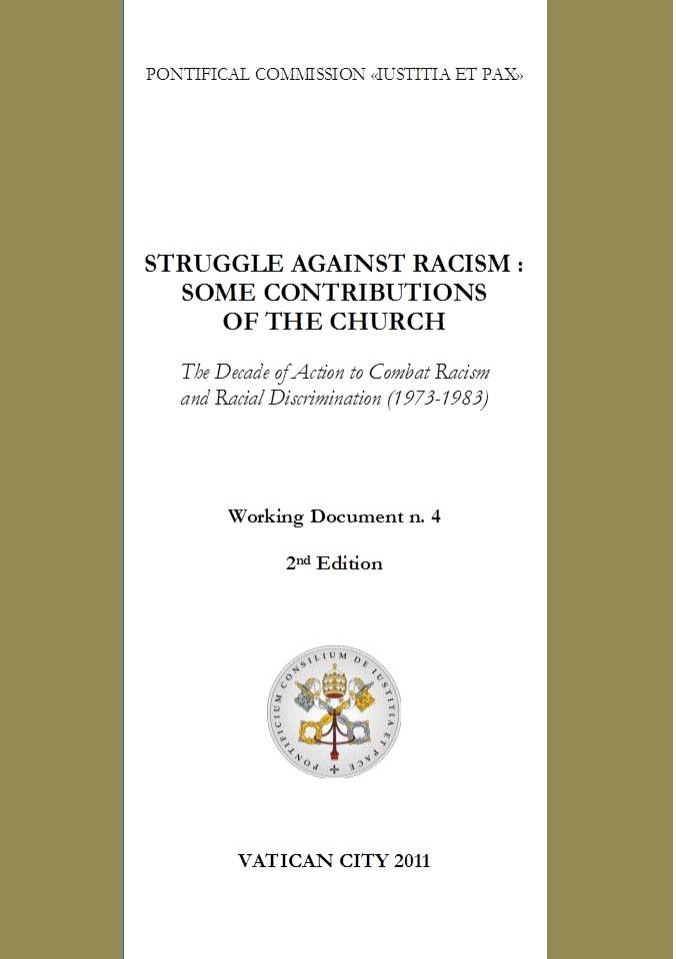 " Struggle against Racism: some contributions of the Church. The decade of Action to Combat Racism and Racial Discrimination (1973-1983)", was published in 1978 by what was called the Pontifical Commission "Justice and Peace."
The Pontifical Council for Justice and Peace (now Dicastery for Promoting Integral Human development) presented the second edition of the book no longer available in hard copy text, in 2011.
HERE you can find the text to download.