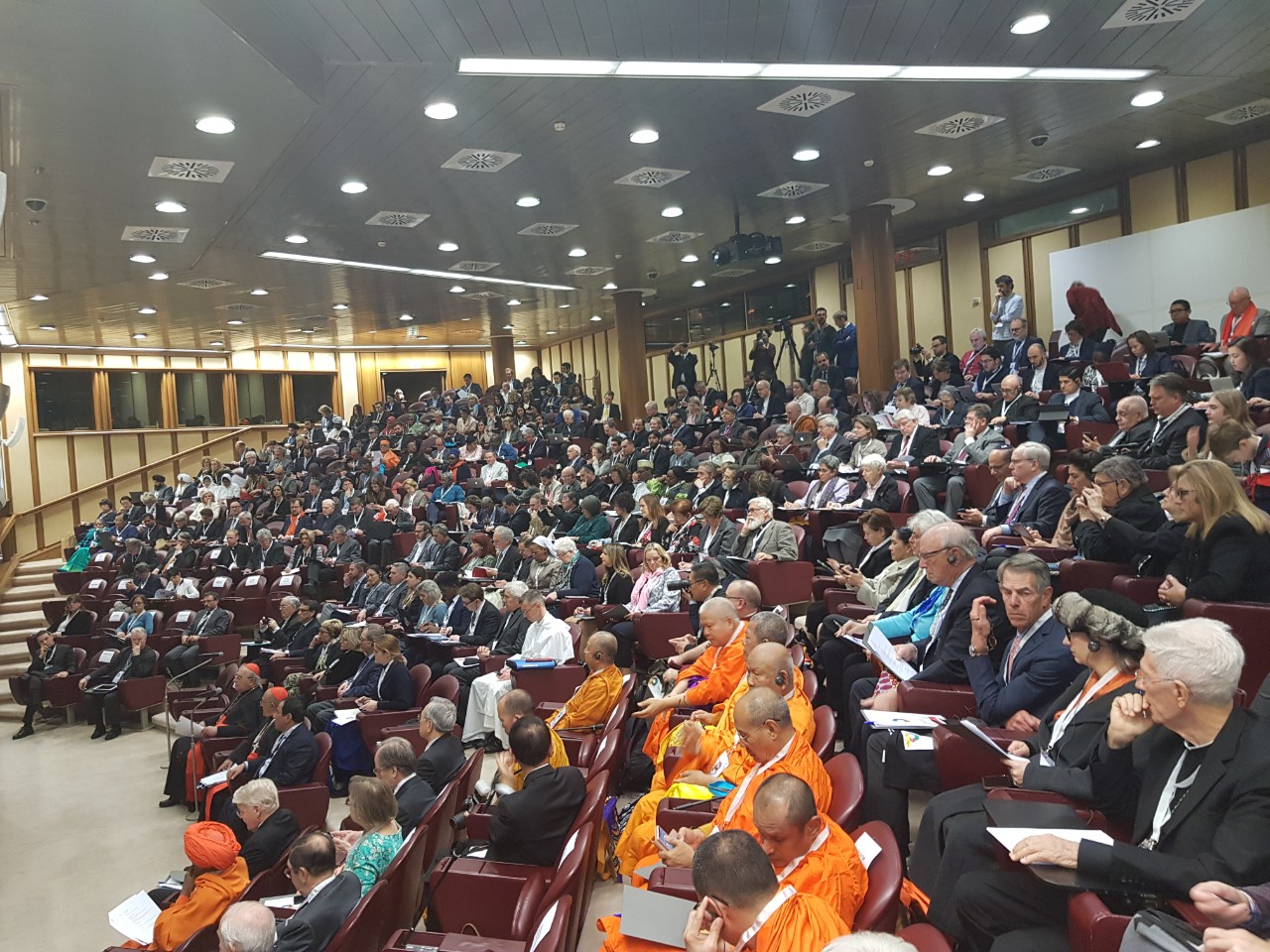 Documents from the International Conference "Religions and the Sustainable Development Goals (SDGs). Listening to the cry of the earth and of the poor" are available. The Meeting  which took place from March 7 to 9 at the New Hall of the Synod in the Vatican was promoted by the Dicastery for Promoting Integral Human Development and the Pontifical Council for Interreligious Dialogue, and was aimed to enhance the contribution that religions can make to the implementation of the Sustainable Development Goals, around 5 key words that have guided reflections: people - planet - prosperity - partnership - peace. 
Thanks to the participation of more than 400 invited people, experts from different religions and international institutions, the Conference was an opportunity to promote dialogue and to assess the actual situation with respect to the implementation of SDGs. 
Organized in collaboration with Confcommercio, Enel Spa, Snam Spa, the meeting also offered a cultural moment on the evening of March 7, with a concert that took place in the Paul VI Hall, in the presence of the Secretary of State, His Eminence Card. Pietro Parolin. 
On the second day, Friday, March 8, Participants were received in Audience by His Holiness Pope Francis. The Pontiff greeted the guests with the encouragement: "If we are truly concerned with developing an ecology capable of remedying the damage we have done, no branch of science and no form of wisdom should be left out, and this includes religions and languages peculiar to them (cf. ibid., 63). Religions can help us to walk on the path of real integral development, which is the new name for peace (cf. Paul VI, Populorum Progressio, 76-77). I express my heartfelt appreciation for your efforts in caring for our common home, at the service of promoting an inclusive sustainable future. I know that sometimes it may seem too difficult a task. Yet "human beings, able to degrade themselves to the extreme, can also overcome themselves, return to choosing the good and regenerate themselves" (Enc. Laudato si', 205). This is the change that current circumstances require, because the injustice that makes the earth and the poor cry is not invincible. Thank you".
We publish in this section all the available documents of the event.