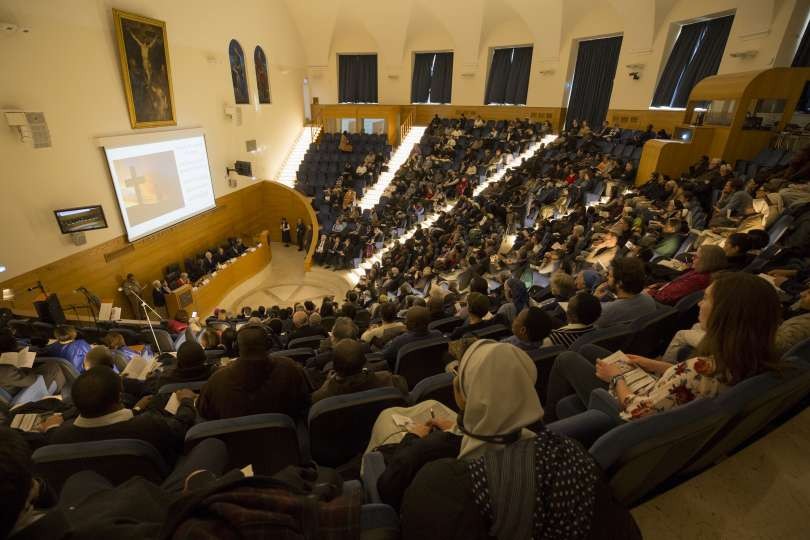 A Round Table Discussion for South Sudan and for the Democratic Republic of the Congo was held on 18 January 2018, in the Aula Magna of the Pontifical Urban University (Urbaniana).
Hosted by the Dicastery for Promoting Integral Human Development and promoted by the Union of Superiors General (USG) and the International Union of Superiors General (UISG), together with the association "Solidarity for South Sudan", the event was a follow up to the prayer vigil held in St. Peter's Basilica, 23 November 2017, in the presence of Pope Francis.
In his celebration at St. Peter's Basilica in 2017, Pope Francis said, "Peace is the fundamental basis for integral human development and for the well-being of our common home. Active non-violence is an essential transition process to build a just peace and counter violence." The Round Table event of January 2018 took place in the presence of religious, laity, members of associations and representatives of the academic world, and it aimed to raise awareness on the urgency of building peace. Through dialogue, the intention was to suggest concrete actions of reconciliation between the peoples of these two conflicted African nations.
(photos: Aci Group, Marina Testino)