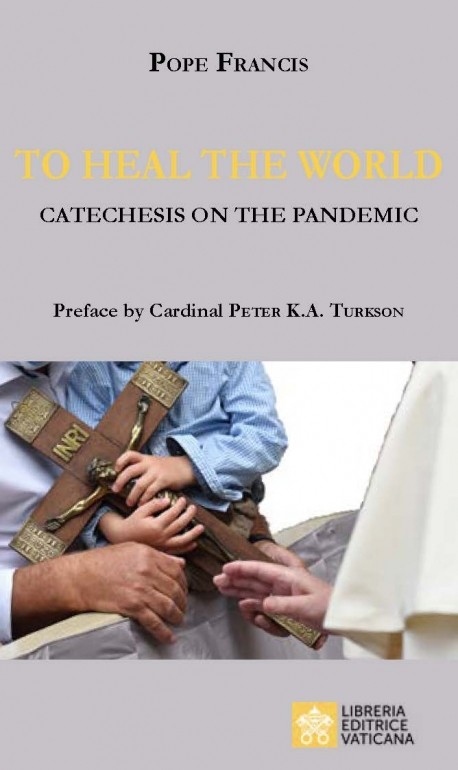 The book  "To Heal the World. Catechesis on the Pandemic" (E-Book) published by the  Librería Editrice Vaticana gathers the nine Catecheses of Pope Francis on the Covid-19 Pandemic during his General Audiences from August 5, 2020, to September 30, 2020.
In the preface, Card. Peter K. A. Turkson, Prefect of the Dicastery for the Service of Integral Human Development states the following: "In his catecheses, delivered in the Wednesday public audiences of August and September 2020, Pope Francis wished to address the Church and the world with words of comfort, proposing inspiring alternatives to our old lifestyles, habits and social structures that the pandemic has revealed as lacking in justice, unsustainable and requiring drastic reforms to preserve the central value of the human person. The normality to which the Pope would like us to aspire as missionary disciples is that of God's Reign of justice, peace, and equality among sisters and brothers who have God as their Father, which we must anticipate on earth through our actions, policies, and decisions.
In this e-book, after each chapter, we include some points of reflection in order to work on each text in a more profound way, both individually and in parishes, groups, families, etc.
The book is now available and it can be downloaded from  Librería Editrice Vaticana in 5 languages ((IT/EN/FR/ES/PT)