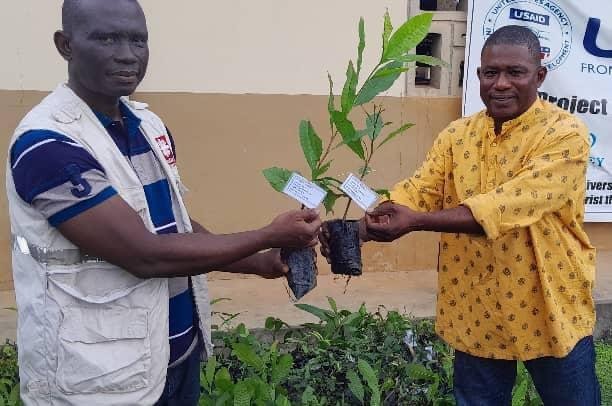 Caritas Freetown, a Catholic organization renowned for its dedication to disaster resilience and community development, is currently engaged in a significant tree planting initiative.
The project primarily focuses on two key objectives: disaster resilience building and the restoration of the vegetable cover in the Western Area National Forest Park, which includes the Moyiba and Leicester communities.
To achieve these goals, Caritas Freetown is actively involved in transporting nursery trees to the designated planting sites. By planting trees, they aim to enhance the overall ecological balance, promote sustainable practices, and strengthen the resilience of these communities against potential disasters.
Not only does this initiative contribute to the long-term ecological well-being of these communities and the Western Area National Forest Park, it also promotes community engagement through volunteering, donations, or awareness spreading.