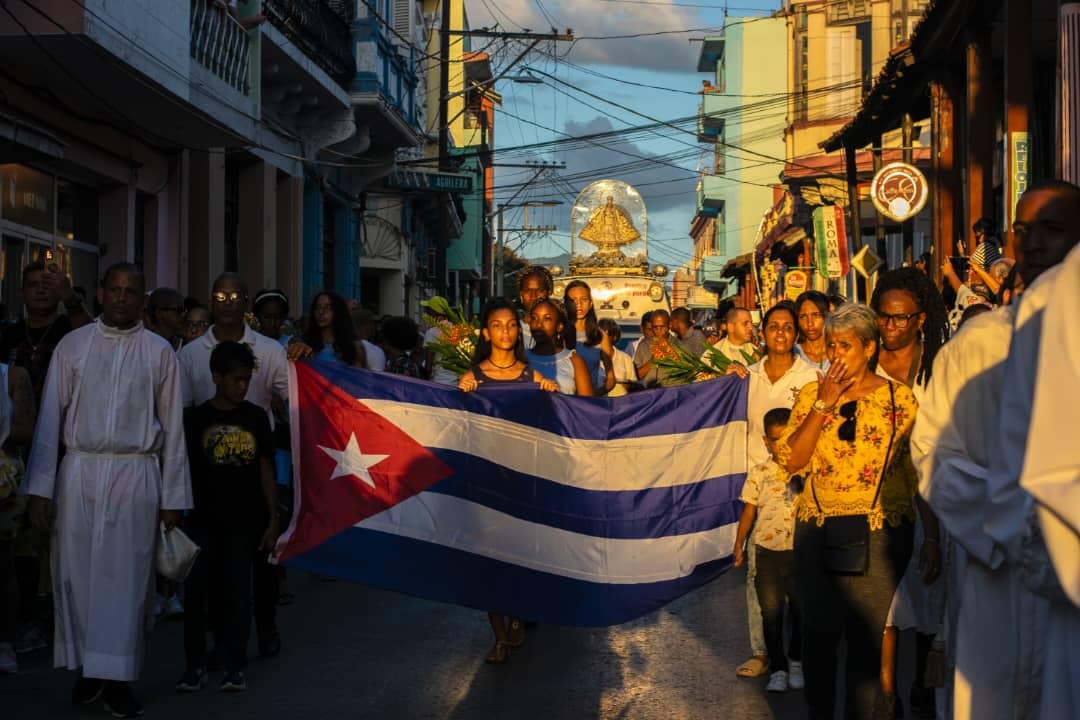 The different Dioceses of Cuba celebrated the feast of the Virgin of Charity of the Copper, Patroness of the Church in this Caribbean Island.
On the occasion of this Solemnity of the Church in Cuba, celebrated on September 8, the Bishops of the country thanked those who have transmitted the faith "even in the midst of persecution and rejection" and offered "their crosses for evangelization, for the good of families, for the Pope and the Church, for priestly and religious vocations, for the material and spiritual progress of Cuba".
In his message, the Episcopate of Cuba also recalled that "the Christian faith is also essentially communal", because "faith in Christ is not lived alone, but within the family of the children of God, who is the Church".
"The community of believers in Christ is a holy people, the People of God, called to walk together, offering a space of brotherhood and welcome, and sharing with everyone the joy of the Gospel," they wrote.
Along these lines, the Bishops thanked "all those who have transmitted and cared for the faith of the people, even in the midst of persecution and rejection. We think now of the fathers, grandfathers, catechists, missionaries, visitors of the sick, those responsible for some Caritas service, teachers of our formation centres, permanent deacons, religious men and women, seminarians and priests".
For his part, the Archbishop of Santiago de Cuba, Msgr. Dionisio García Ibáñez, prayed to the Virgin of Charity "so that every Cuban feels that he is respected in his rights and in his dignity" and suggested going to the Virgin of Charity so that "God put his hand on our Homeland" because "our families are living a situation of hardship, of innumerable and harsh material shortages, of much spiritual suffering and of much confusion and hopelessness".
"Forgiveness Mother because we had the pretension to want to build a society without the presence of God, which is the origin that we can recognize each other brothers. He is the source of our dignity, and from where all our rights and freedoms spring," the Prelate stressed.
Santiago
Guantánamo