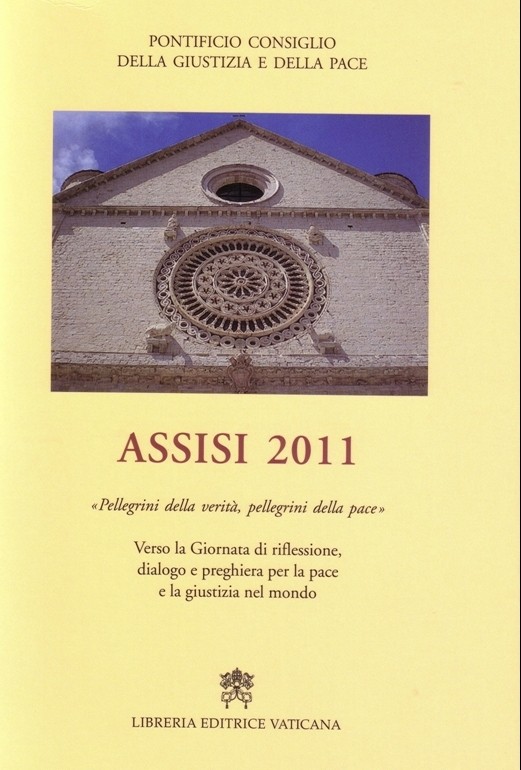 A collection of articles published in the Italian edition of L 'Osservatore Romano in July 2011, in preparation for the 25th anniversary of the first meeting in 1986.
Benedict XVI's desire to relive the 25th anniversary of the historic meeting in Assisi in 1986 is not only a response to a celebratory reason, let alone to the purpose of finding a global religion, the result of a mediating negotiation between multiple faiths or a dangerous syncretism. The construction of peace depends on the passionate search for the truth about man, the world and God.
Benedict XVI wished to call for a new day of reflection, dialogue and prayer in Assisi, for justice and peace in the world, urging us to make an emblematic gesture of good will, converging in the city of St. Francis, but above all to look within ourselves, in our own consciences, to see the indissoluble link between the hard work of peace and the irrepressible longing for the truth.
The Day, organized by the Pontifical Council for Justice and Peace (since August 2016, it merged into the Dicastery for Promoting Integral Human Development), was held on 27 October in Assisi in the presence of the Holy Father Benendetto XVI.