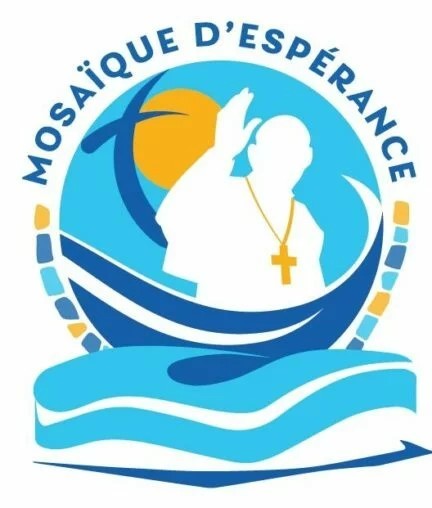 The Prefect of the Dicastery for Promoting Integral Human Development, Cardinal Michael Czerny, closed the Mediterranean Meetings "Mosaic of Hope" in Marseilles (France) on Sunday, 24 September 2023, 109th World Day of Migrants and Refugees (WDMR).
The Mediterranean Meetings were held from 16 to 24 September and were also attended by Pope Francis.
The Holy Father participated in a Marian prayer with priests and religious; an interreligious meeting dedicated to sailors and migrants lost at sea; the final session of the Bishops' work, and presided a massive Mass in the Vélodrome Stadium on Saturday 23 September.
In his speech, Pope Francis encouraged the Mediterranean to be a "laboratory of peace" where Christian communities treats migrants "as brothers and sisters whose stories we know, not as troublesome problems or chasing them away, sending them home; it lies in welcoming them, not hiding them; in integrating them, not evicting them; in giving them dignity."
For peace to take root, we need to start listening to the poor again. Our communities need to change direction and treat them as brothers and sisters,not as troublesome problems; welcome them,not hide them; integrate them,not evict them; give them dignity. https://t.co/vEVUyjmBDh

— Pope Francis (@Pontifex) September 23, 2023
In addition to the working meetings between the bishops, the program provided numerous parallel cultural and interreligious events, such as visits to the different places of worship of the city, round tables on interreligious dialogue, an intercultural and interreligious football tournament, testimonies, vigil of reflection and prayer in preparation for the World Day of Migrants and Refugees, meetings of young people among others.
On this occasion, several officials of the Dicastery for Promoting Integral Human Development were present in Marseille.
For his part, Cardinal Michael Czerny said at the closing Mass that "migration, which is destined to continue over time, helps to build many 'multi-colored vineyards', multicultural societies where diversity becomes an opportunity for everyone to be enriched."
"Faced will all these challenges, Christian communities are called to set a good example, through this 'scandalously evangelical way of life', which the Holy Father encouraged yesterday."
For further information: https://rencontres-med23.org/