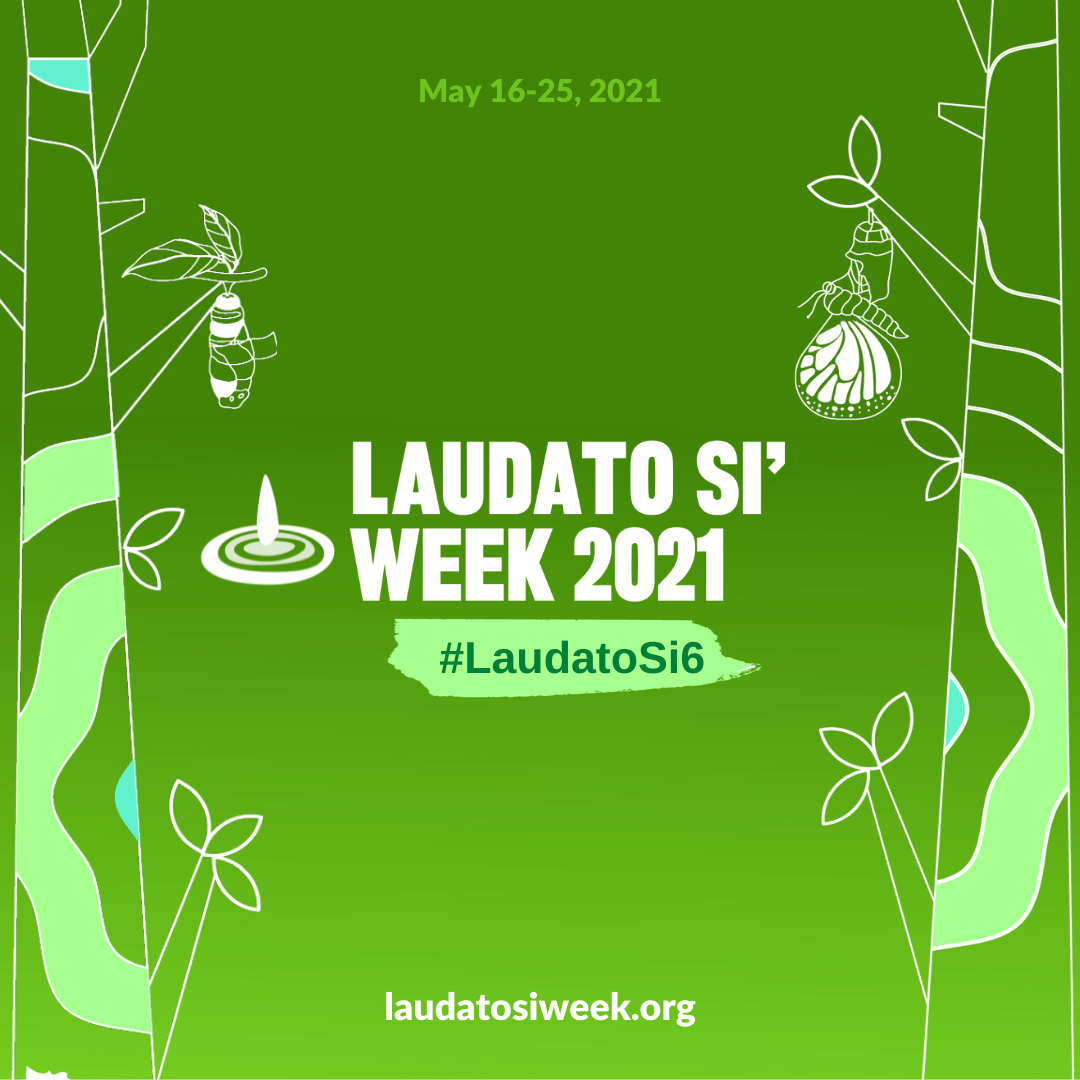 #LaudatoSi Week is a global event sponsored by the Vatican's Dicastery for Promoting Integral Human Development and supported by Renova, CIDSE, Caritas Internationalis, Jesuits - Society of Jesus, International Union Superiors General, JPIC - OFM Franciscans General Curia, Union of Superiors General. U.S.G., and the Global Catholic Climate Movement in collaboration with about 150 Catholic organizations. During the week, we will learn, dialogue, and take action for our common home. We will join Saint Francis of Assisi in his canticle: "Praise be to you, O my Lord, in all your creatures!" and take steps in our journey towards ecological conversion
Laudato Si' Week 2021 will take place from May 16-25 with global events and hundreds of local and regional events organized by partners around the world.
This #LaudatoSi6 Week will also be the culmination of the Special Laudato Si' Anniversary Year (proposed by Pope Francis from May 2020 to May 2021) and the celebration of the great progress the entire Church has made on its journey towards ecological conversion.
Laudato Si' Week 2021 will also be a time to reflect on what the COVID-19 pandemic has taught us and to prepare for the future with hope