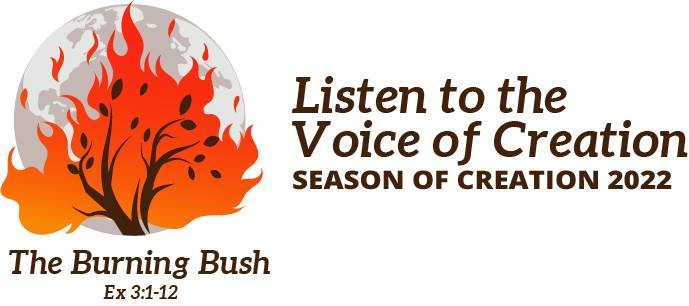 The month of prayer and initiatives dedicated to the Season of Creation for the year 2022 begins on 1 September. It will end on 4 October, the feast day of Saint Francis of Assisi. 
This year's theme is: "Listen to the voice of creation", while the symbol that will represent the celebrations is the burning bush (Exodus 3:1:12). 

"The sweet song of creation invites us to practise an "ecological spirituality" ( Laudato Si', 216), attentive to God's presence in the natural world. It is a summons to base our spirituality on the "loving awareness that we are not disconnected from the rest of creatures, but joined in a splendid universal communion" (LS, 220)". This is what the Holy Father said in his Message  for the World Day of Prayer for the Care of Creation has been presented in the Holy See Press Office this morining, that has been presented this morning in the Holy See Press Office.
Announcing that the Holy See will accede to the UN Framework Convention on Climate Change and the Paris Agreement, Pope Francis added in His Message that at the basis of any initiative or relationship "there is need for a covenant between human beings and the environment, which, for us believers, is a mirror reflecting "the creative love of God, from whom we come and towards whom we are journeying". "During this Season of Creation- He concluded - let us pray that COP27 and COP15 can serve to unite the human family (LS, 13) in effectively confronting the double crisis of climate change and the reduction of biodiversity".
On 1 September, at 3:00pm CEST, an inaugural ecumenical event will be held: it will be attended by the Secretary of the Dicastery for Promoting Integral Human Development, Sister Alessandra Smerilli. Other speakers are: His Eminence Metropolitca Jop of Pisidia and Rev. Dr. Dave Booklet, Director of Theology at Rocha.

Other initiatives during the month:

● 2 September: St Francis Courtyard. 3:30pm CEST Laudato Si': in harmony in creation with the gaze of Francis.  

● 4 October: Press Conference and Premiere of the film Laudato si' ("The Letter").