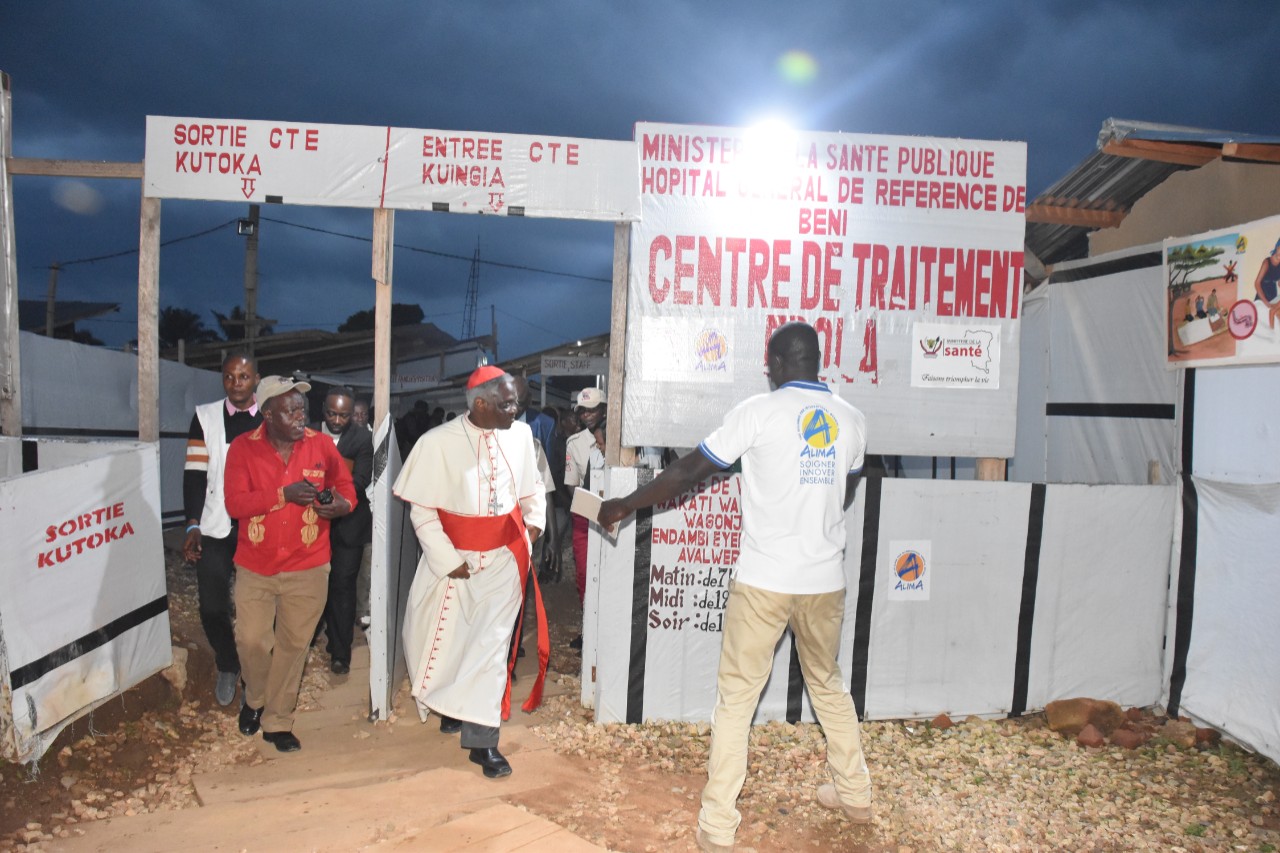 Cardinal Peter Turkson, Prefect of the Dicastery for Promoting Integral Human Development, is currently in the northeast of the Democratic Republic of Congo, where the regions of North Kivu and Ituri are affected by the Ebola virus epidemic.
The Cardinal brought the Holy Father's support and solidarity to those affected and their families, and assured Pope's closeness in prayer. He also announced that Pope Francis, through the Apostolic Nunciature in the country, has already sent an economic contribution as first aid to manage the emergency.
During a meeting with the leaders of the local Church and the Governor of North Kivu, the Prefect said that the purpose of the visit is also to follow closely the evolution of the situation and to monitor the state of health facilities in the area, in order to verify if there are conditions for effective management of the emergency. He has also ensured that he is willing to work with local authorities to enable the Congolese government to overcome the current problems.
Addressing the local population, Cardinal Turkson did not fail to call for compliance with health and hygiene standards, necessary to contain the spread of the disease.