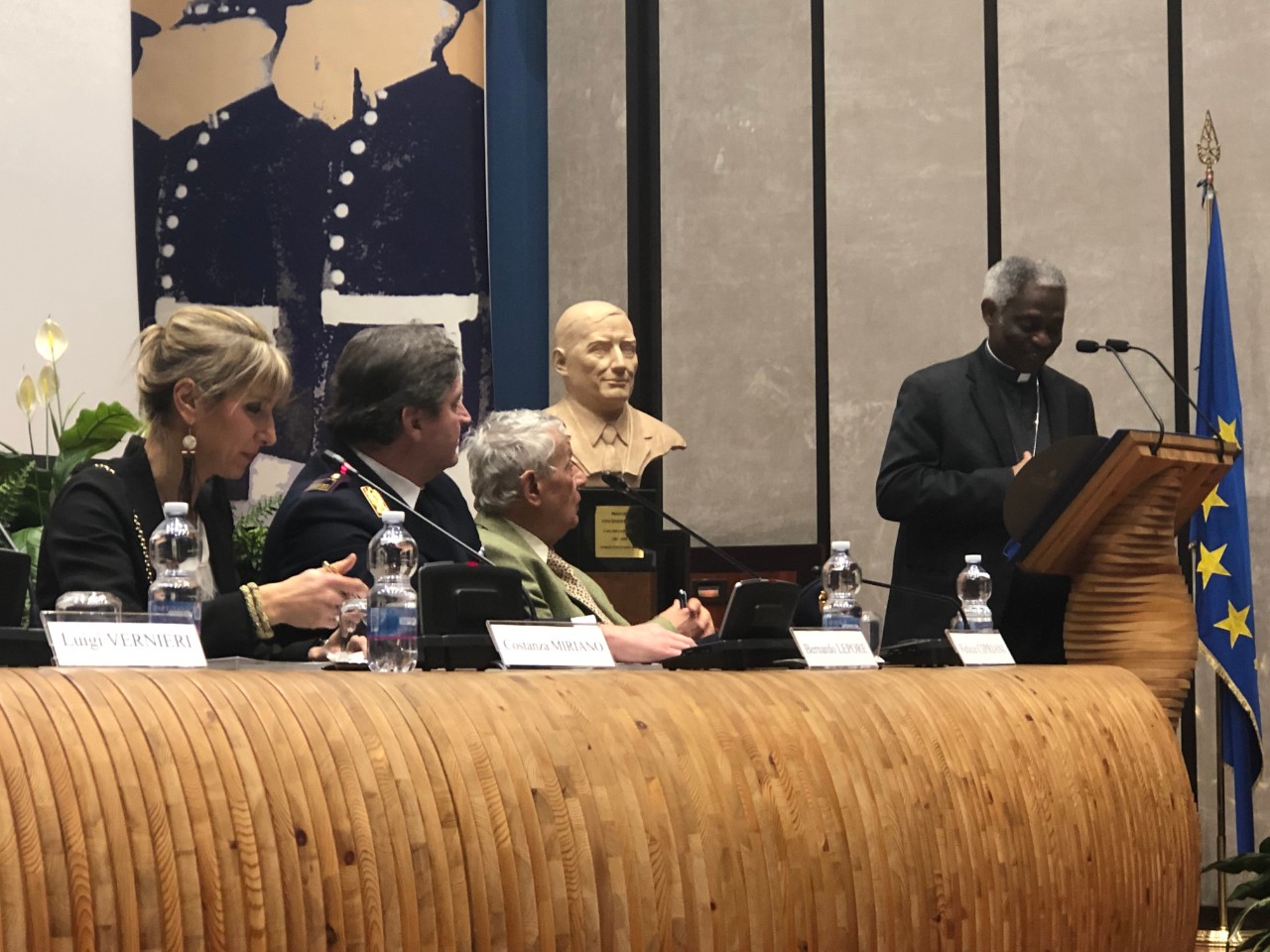 "The promotion of justice and peace is a permanent call that begins within each one of us, into our hearts, and should be shared with those in need. This is what Card. Peter K.A. Turkson, Prefect of theDicastery, said at the event "Return to Africa: The Anonymous of Faith - on Mission for the Missions" organized on Wednesday, January 30, by the non-profit organization "Moto for Peace" at the Academy of Police in Rome.
During the conference - which was attended by the President of "Moto for Peace" Bernardo Lepore, Prof. Luigi Vernieri of the IED, Rev. Fr. Ruggero Ramella, who has been following the initiatives of the non-profit organization for some time, the journalists Felice Cipriani and Costanza Mirian -, were presented a video and a photobook celebrating the trip to Africa in 2018, during which the Association brought humanitarian aid to Catholic missionaries in the seven countries visited: South Africa, Namibia, Angola, Zambia, Zimbabwe, Botswana, Lesotho. They are the so-called "anonymous of the faith" to whom "Moto for Peace" wanted to give a name, with the contribution of the IED of Rome and the support of the Dicastery. "Development is in fact the new name for peace," said Card. Turkson, quoting Paul VI, and "only with peace we can build a climate favorable to the common good of every man - society - culture - people - nation, because there is no peace without development and there is no development without peace and justice".
"Moto for Peace" is an association made up of representatives of the police forces at the international level, which, since 2001, has been carrying out humanitarian relief activities and development projects, through fundraising and awareness campaigns.
Next mission will be held in Latin America and will still see the participation and economic support and partnerships of the Dicastery for Promoting Integral Human Development..