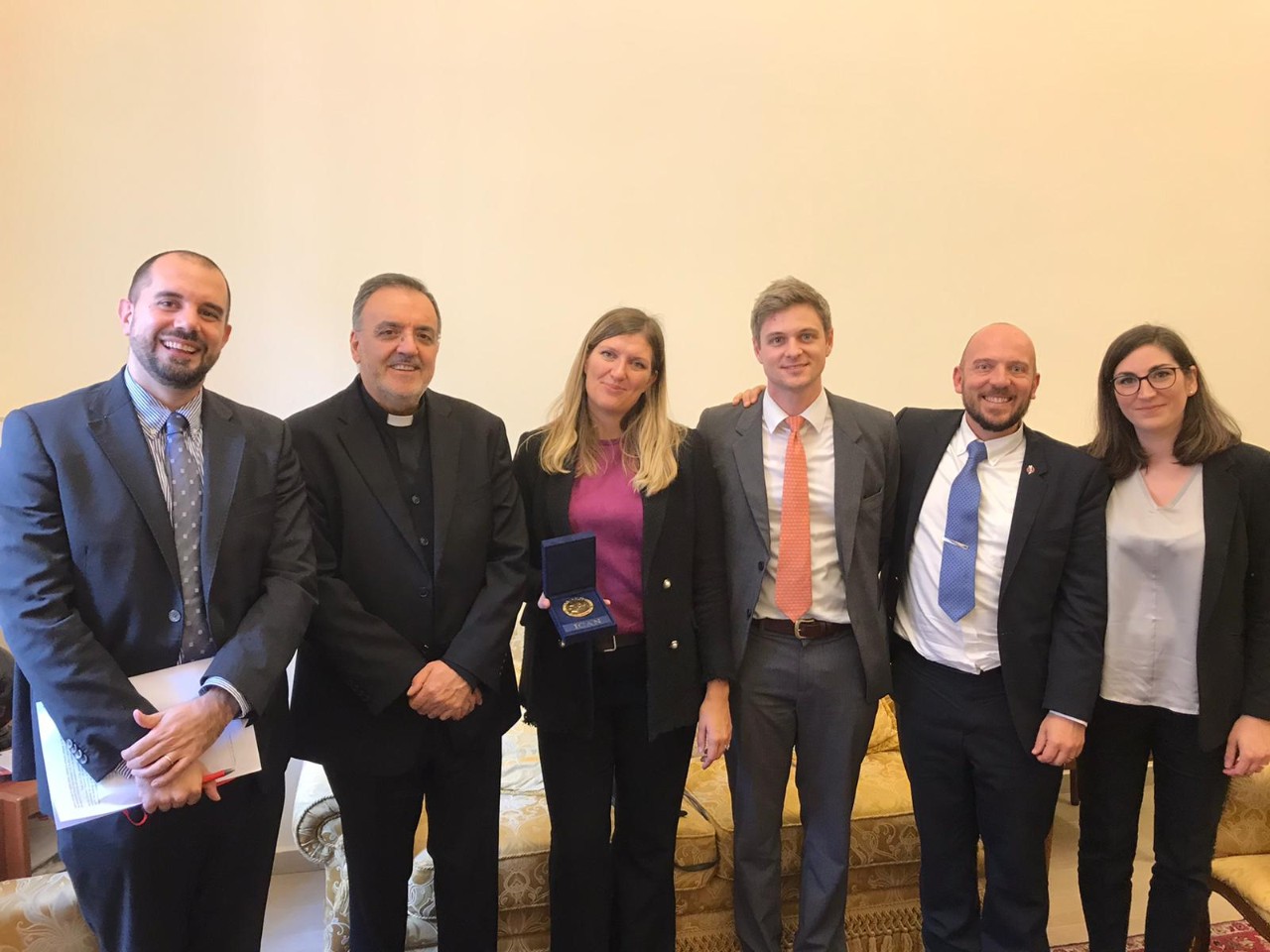 The Dicastery for Promoting Integral Human Development, represented by Msgr. Segundo Tejado Muñoz, Under-Secretary, and Mr. Alessio Pecorario, Officer, met today with a delegation from the International Campaign Against Nuclear Weapons ICAN (Nobel Peace Prize 2017 ). Possible common pathways of activity in the field of disarmament and integral development of the person were evaluated.

The same delegation was received in the morning by the Pope, at the eve of the trip to Japan and Thailand. The Holy Father Francis has asked ICAN to continue his work of pressure on world leaders for a ratification of the Treaty that bans these inhuman and indiscriminate weapons.
Together with the representatives of Senzatomica and Rete Disarmo, the director of ICAN Beatrice Fihn also met with the Secretary of State Cardinal Parolin and some Deputies of the Italian Parliament.