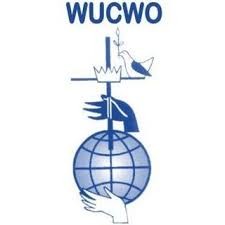 On Monday 20 May the Dicastery received the visit of the members of the international council of the World Union of Catholic Women's Organizations (WUCWO-UMOFC).
After a presentation of the Dicastery by Msgr. Segundo Tejado, Under-Secretary, and the Migrants and Refugees Section by a delegation of the same, the president of WUCWO Maria Lìa Zervino presented the members of the council and the activities carried out by the organization in European headquarters and in international fora. The representatives of the geographical areas Africa, Asia / Pacific, Latin America, Europe, Canada and the United States took the floor.
WUCWO aims to promote the participation and co-responsibility of women in society and in the life of the Church, thus promoting their evangelizing mission and commitment to human development. The Union pursues this goal by encouraging training that makes women capable of facing the challenges of the contemporary world; raising awareness of respect for cultural diversity; stimulating their member organizations to open up to the international dimension; collaborating with other international organizations that work for the respect of the rights of the human person and especially of women; encouraging dialogue in the ecumenical and interreligious sphere.
The Union has 100 member organizations and is present in 62 countries, distributed as follows: Africa (17), Asia (11), Europe (21), North America (4), Oceania (2), South America (4).