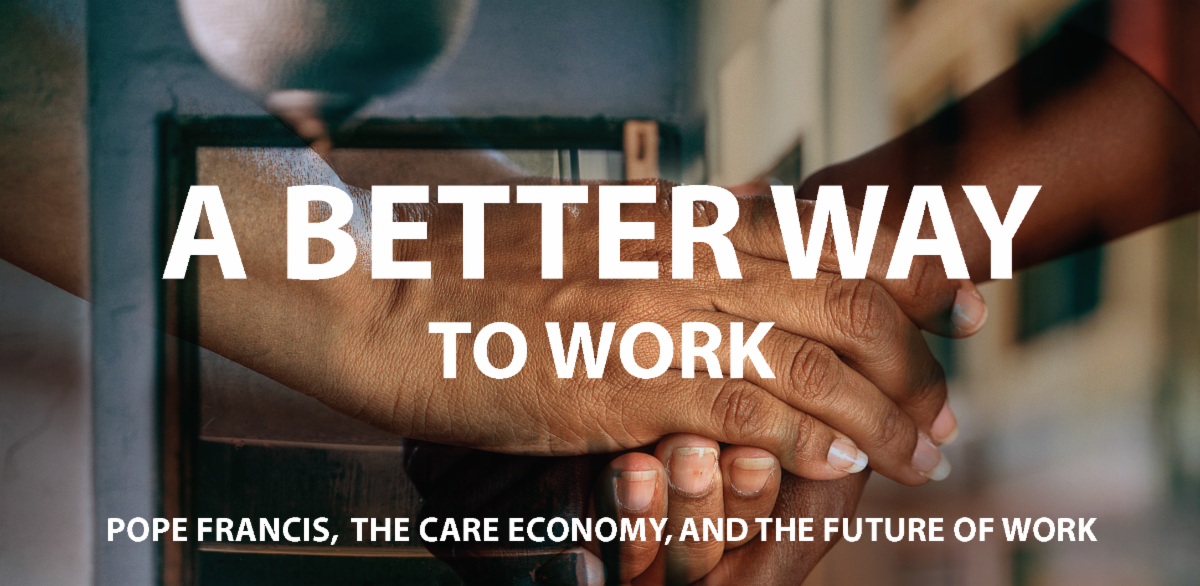 A reflection on the future of work in the aftermath the pandemic, which recognises the centrality of the person, human communities and environmental safeguard, in the perspective of the "Economy of Care" so dear to Pope Francis.
This will be discussed in the debate entitled "A better way to work. Pope Francis, the Care Economy, and the future of work", being held today (6.30 PM Rome), at "The Joan and Bill Hank Center for the Catholic Intellectual Heritage" in Chicago, with the support of the Dicastery for Promoting Integral Human Development and Commonweal.
The meeting was opened by Sr. Alessandra Smerilli, Under-secretary for the Faith and Development Sector and Coordinator of the Economics Task-force of the Vatican Covid-19 Commission at the Dicastery.
Giving priority to care - this is the focus of the debate - requires a renewed mentality, a new culture that aims to build a socially and environmentally just world, to re-evaluate the meaning of decent work in contemporary life, to develop sustainable economic and public policies that respect human dignity and are inspired by principles of justice.
You can follow the event by registering here:
https://luc.zoom.us/meeting/register/tZwrcO2grj4sGdHvG-bWnuNaHZT_rammrZUp