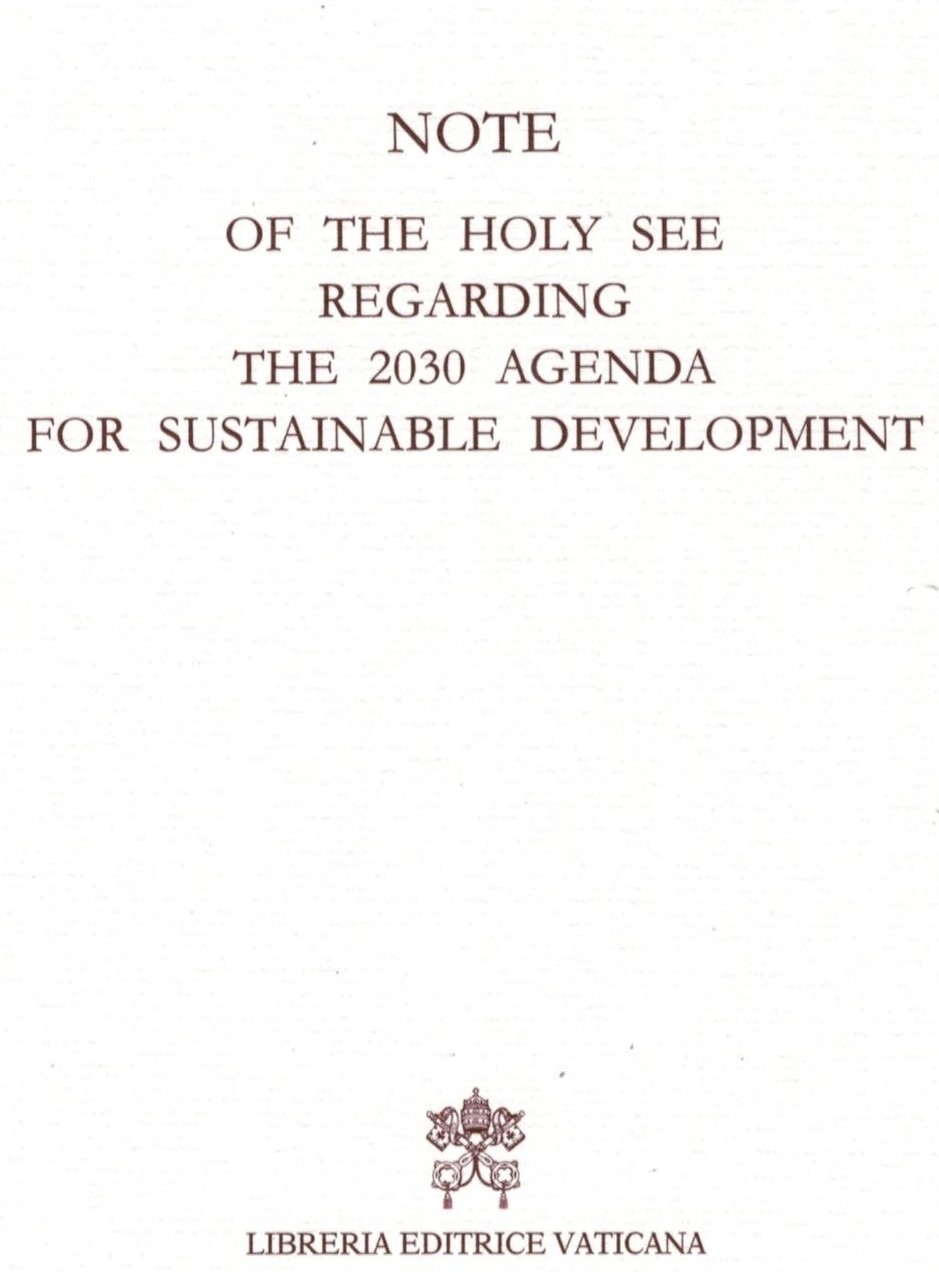 The book contains the Holy See's Note on Agenda 2030 on Sustainable Development published on 25 September 2016 in the following languages: English, French, Spanish, Japanese, Arabic and Russian.
It also contains a translation of the speech given by Pope Francis to the United Nations on the occasion of his visit to New York on 25 September 2015. Preface by Cardinal Peter K. A. Turkson.
The volume is published by Libreria Editrice Vaticana and is available for purchase from bookstores and online.