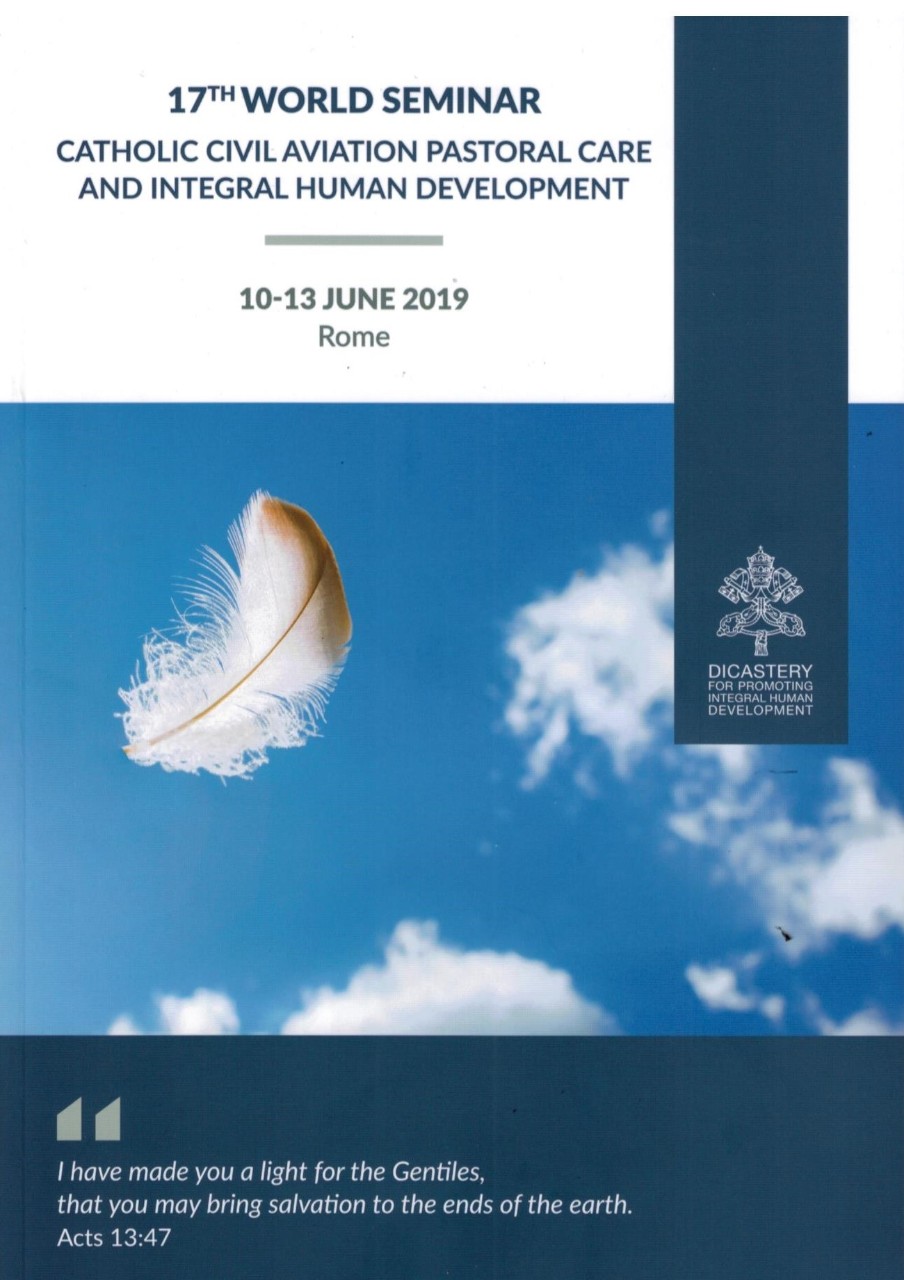 The Proceedings of the 17th World Seminar on "Catholic civil aviation pastoral care and integral human development" which took place in Rome, from 10 to 13 June 2019, are now available to the public. 
The book, published by the Dicastery for  promoting  integral human development, collects texts and images of the conference, the words of the Holy Father Francis addressed to the participants in the Audience and the introductory greeting of the Prefect of the Dicastery, Card. Peter K. A. Turkson. 
A photographic section of celebrations, working groups and the special visit to Fiumicino Airport, concludes the book. 
The book is available at the offices of the Dicastery.
For information: info@humandevelopment.va