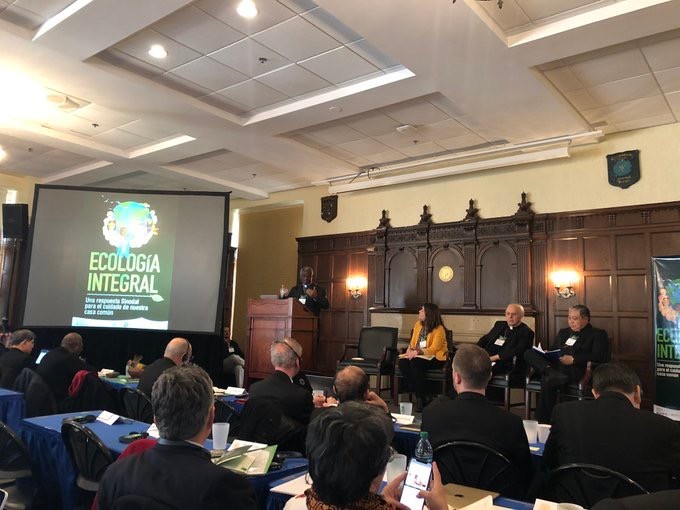 The Dicastery for Integral Human Development will participate in the International Conference "Integral Ecology: a synodal response from the Amazon and other essential biomes / territories for the care of our common home", that will take place from 19 to 21 March at the Georgetown University, Washington DC.  
In the line of the Laudato si' Encyclical Letter of Pope Francis, the conference will offer an opportunity to share processes and ideas towards the Synod of the Amazon. It will seek to encourage an innovative pastoral perspective that allows a territorial communion in the biomes that are essential for our common home.
Representations of most important biomes of the world will join the conference: the Amazon, the Congo basin, the Mesoamerican Biological Corridor, the tropical forests of the Asia Pacific region.
This event, under the coordination of the Pan-Amazonian Ecclesial Network (REPAM), is supported and co-organized by the Dicastery for Promoting Integral Human Development, the Georgetown University, the Conference of Jesuit Provincials of the United States and Canada, Caritas Internationalis, the Permanent Mission of the Holy See to the United Nations and the OAS, and will see also the participation of the Secretariat of the Synod of Bishop with the secretary general Card. Lorenzo Baldisseri.
Card. Peter K.A. Turkson, Prefect of the Dicastery, accompanied by Fr. Augusto Zampini, Official of the Dicastery, will be present in Georgetown.