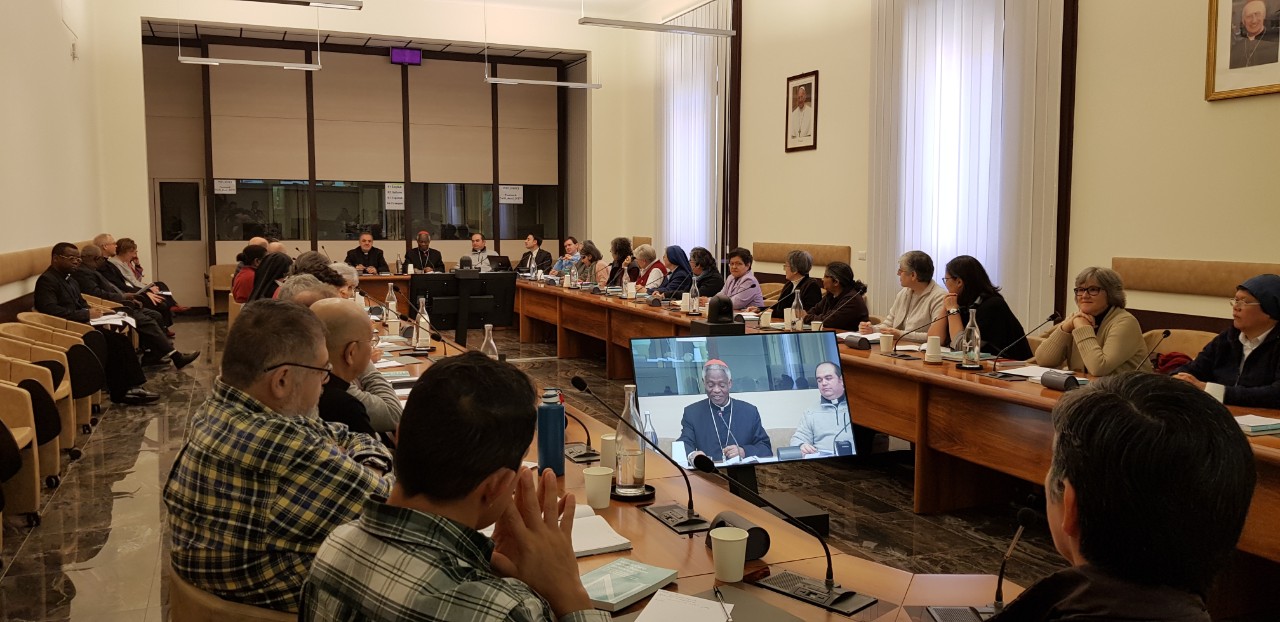 The Spanish and Portuguese speaking group of the Promoters of Justice, Peace and Integrity of Creation of the Union of Superiors General of Men and Women Religious (UISG/USG) visited the Dicastery for Promoting Integral Human Development on February 5 to present itself and to receive from the Dicastery a direction and encouragement for its mission.

The Group, founded in 1998, brings together about 60 religious Congregations and its members are all Promoters of Justice, Peace and Integrity of Creation. The aim of the Group is to have a network for the exchange of ideas and reflections on the promotion of a social conscience within the Congregations in order to arouse interest and work on projects on issues such as justice, human trafficking, peace and reconciliation, care for Creation and many others.
The group meets every month and - in the words of Sr. Julia Arciniegas - tries to be "a prophetic voice in its own environment", in its own congregation.
The meeting was attended by H.Em. Card. Peter Turkson, the Secretary Mons. Bruno-Marie Duffé, the Undersecretary for the Migrants and Refugees Section, Fr. Fabio Baggio, the Undersecretary Mons. Segundo Tejado Muñoz, Fr. Paulo César Barajas Garcia, official of reference for the relationship with the religious, and other officials.