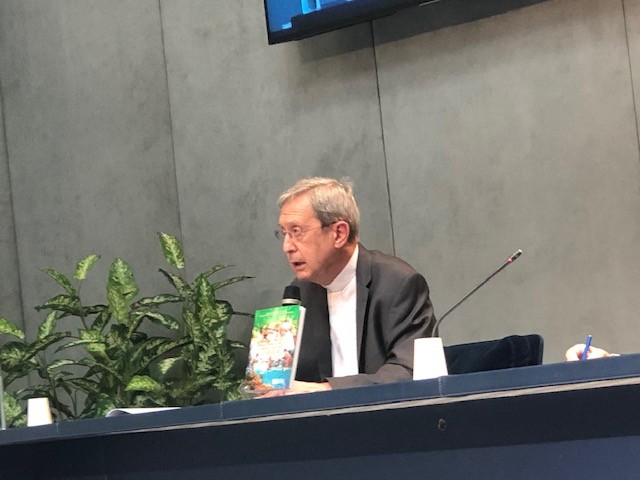 On June 18, the document "Journeying towards care for our Common Home" prepared by the Interdicasterial Table of the Holy See on Integral Ecology, was presented in the Press Room (Sala Stampa) of the Holy See.
The following people took part in this presentation: H.E. Msgr. Paul Richard Gallagher, Secretary for Relations with States of the Secretariat of State, H.E. Msgr, Angelo Vincenzo Zani, Secretary of the Congregation for Catholic Education (of the Institutes of Studies); Rev. Bruno Marie Duffé, Secretary of the Dicastery for the Service of Integral Human Development; Aloysius John, Secretary General of Caritas Internationalis; and Tomás Insúa, Co-Founder and Executive Director of the World Catholic Movement for Climate
"Laudato si'" will be able to produce fruits of conversion only if the witnesses continue the path opened by this Letter. Duffé said in his speech - "Witnesses" means "those who transmit", "those who propose", "those who decide and decide to act". Who are these witnesses? They are the protagonists of economic and political life, they are the local communities, with their memory and their hopes, they are the Churches, they are the young as well as the old.
In this sense, the document is constituted as "a catechesis of conversion to integral ecology", concluded Bishop Duffé, - Laudato si', continues to be the trace of "a path for the actors of the future", to read, study and put into practice. Today more than ever, in this era of pandemic and serious tests for humanity.