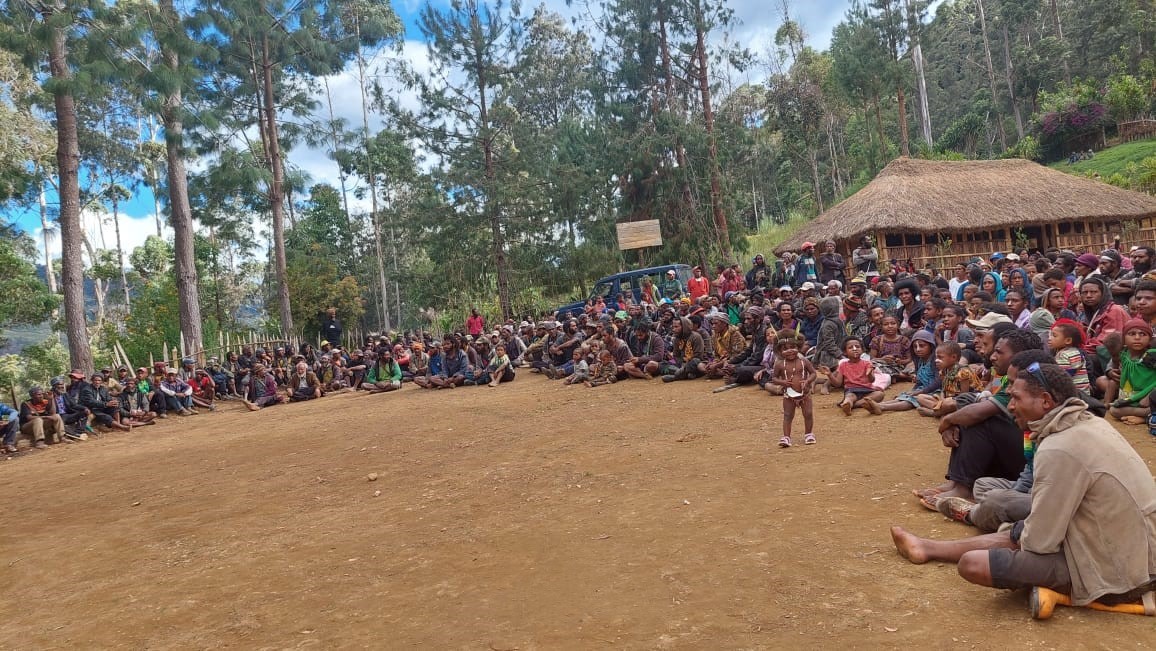 The Caritas Team of Wabag (Justice, Peace and Development arm of the Catholic Diocese of Wabag) is embarking on a 5-year plan for the Enga Province to address the problem of Sorcery Accusation Related Violence (SARV), with the aim to educate the population on the causes of death, human rights, dignity of life, and the laws on SARV, namely violence that is directed at people who have been accused of practicing sorcery.
Belief in sorcery or witchcraft is deeply entrenched and widely held in different forms across Papua New Guinea. For that reason, the Government of Papua New Guinea developed a comprehensive Sorcery and Witchcraft Accusation Related Violence National Action Plan in 2015 to address the problem.
Nevertheless, SARV is continuing to increase fear, trauma and stigmatisation, to divide families, to cause lasting conflicts between communities, and brought unfair deaths to many innocent lives in the Enga Province of Papua New Guinea.
The Bishop Conference delivered statements condemning SARV as despicable and contrary to Christian teaching and principles, and against the dignity of human life. With the intention of doing something concrete to rescue, protect and safeguard the victims at community and Parish level, The Caritas Team of Wabag launched a Training Advocacy Program to teach Church's people about how to act when encountering a case of SARV, but also to plan and strategize methods to address the issue at Diocesan level, and to enforce continuous awareness and educational training involving all sectors of society.
Besides sorcery accusations, the training focuses also on homebrew alcoholism, marijuana addiction, and tribal conflicts. The plan also includes ways to address the sources of these issues by supporting income generating projects. The program has already made initial gains as some groups of addicts have already committed towards going back to their communities and promoting peace and respect.