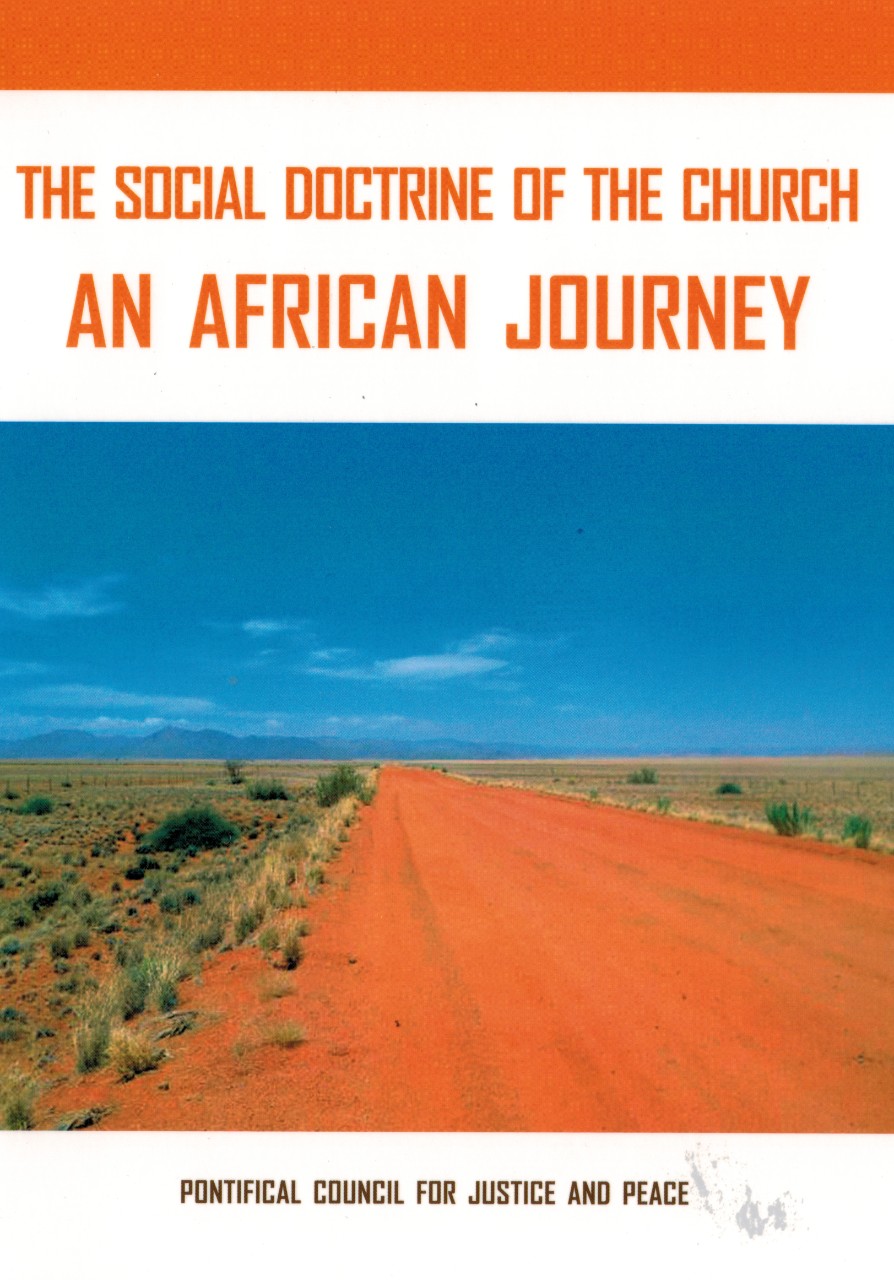 By publishing this volume, the Pontifical Council for Justice and Peace (now Dicastery for Promoting Integral Human Development) intends to keep alive the memory of three seminars held in Africa: in Cotonou, Benin, in March 2012 for Wstern and Nothern African countries; in Kinshasa, Democratic Republic of the Congo, in September 2012 for Central and Eastern African countries; and in Whindhoek, Namibia, in December of the same year for countries of Southern Africa and the Indian Ocean Islands. 
These meetings were part of the outcome of the Pan-African Conference for the presentation of the Encyclical Caritas in Veritate, which was held in Accra, Ghana, from 26 to 29 September 2010, and whose participants had called for a regional follow-up in order to deepen the teachings of this Encyclical in the context of the realities of Africa. 
The book is available in English and French only in our offices. 
For information: info[at]humandevelopment.va