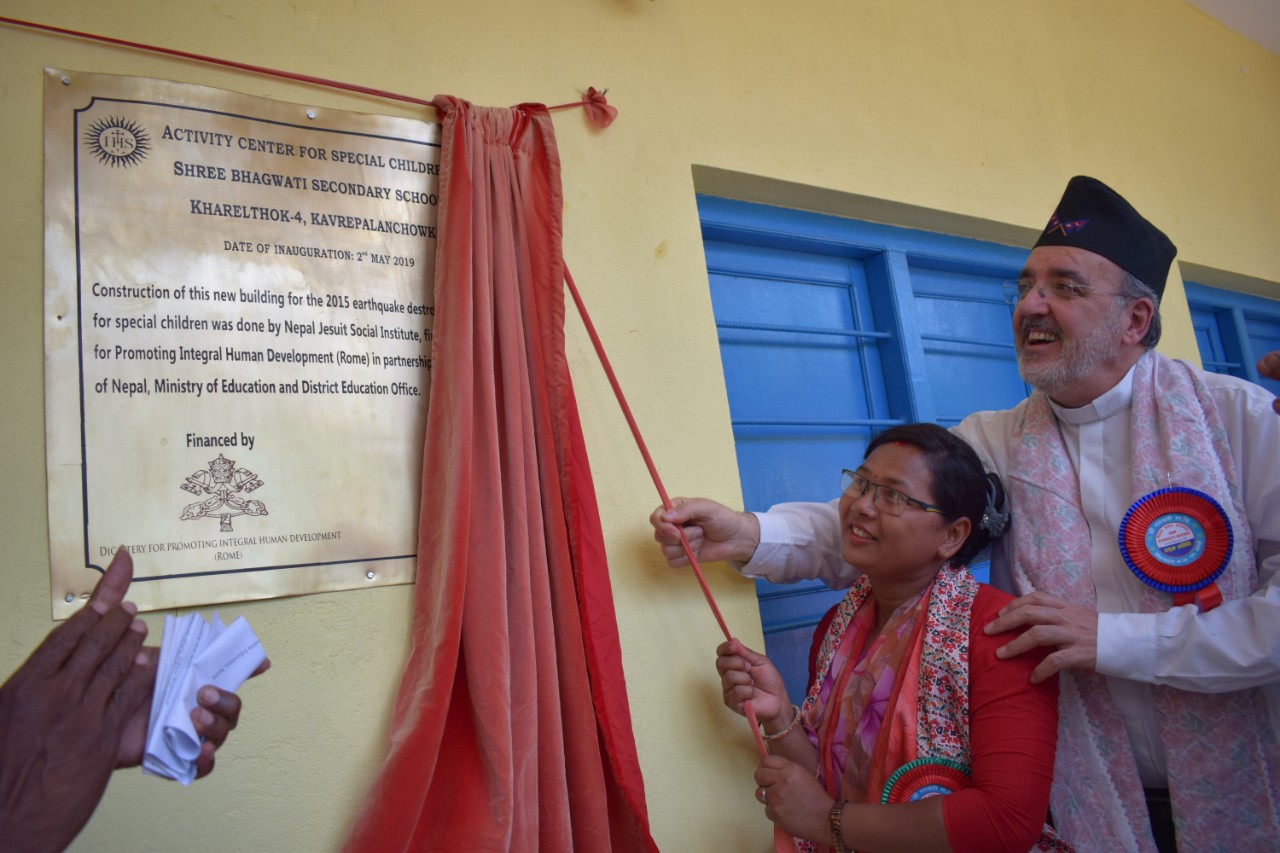 "May this Center become a home full of grace in promoting the physical and spiritual healing of those who will be accommodated". With these words, contained in a letter from Card. Pietro Parolin, Secretary of State, the Holy Father Francis addressed the beloved people of Nepal accompanying the mission of Mons. Segundo Tejado Muñoz, Under-Secretary of the Dicastery for Promoting Integral Human Development, who visited the country from 30 April to 3 May 2019.
The purpose of Msgr. Tejado's trip was the inauguration of the Rehabilitation Center for Disabled Minors in the Kavrepalanchowk district, which was rebuilt thanks to funding from the Dicastery, in collaboration with the Government of Nepal (Ministry of Education and District Office for Education), following the earthquake that hit the country in 2015.
The funds, over 300 thousand euros, raised as part of a collection organized in Italy, were appropriated in agreement with the Apostolic Nuncio in New Delhi to renovate a complex, divided into 5 buildings around Kathmandu. The various facilities, managed by the Nepal Jesuit Institute and Caritas Italiana, are aimed at providing rehabilitation services to children affected by the effects of the earthquake or those suffering from chronic disabilities, and at favouring their inclusion in the regular educational path. The money collected was thus used to launch pilot projects also intended to make the local community aware of the commitment to the treatment of disabilities.
On 2 May, the Bhagwadi School complex, specializing in assisting disabled boys and girls, and the Azad School, which provides assistance to deaf children, were inaugurated.
The mission, which also saw the participation of P. Sebastian Roy, SJ, Director of the Nepal Jesuit Institute, and Giuseppe Pedron, South Asia regional coordinator of Caritas Italiana, then visited several post-seismic reconstruction projects in the sectors of education, housing and farming development of communities in the area of Dhulikel.