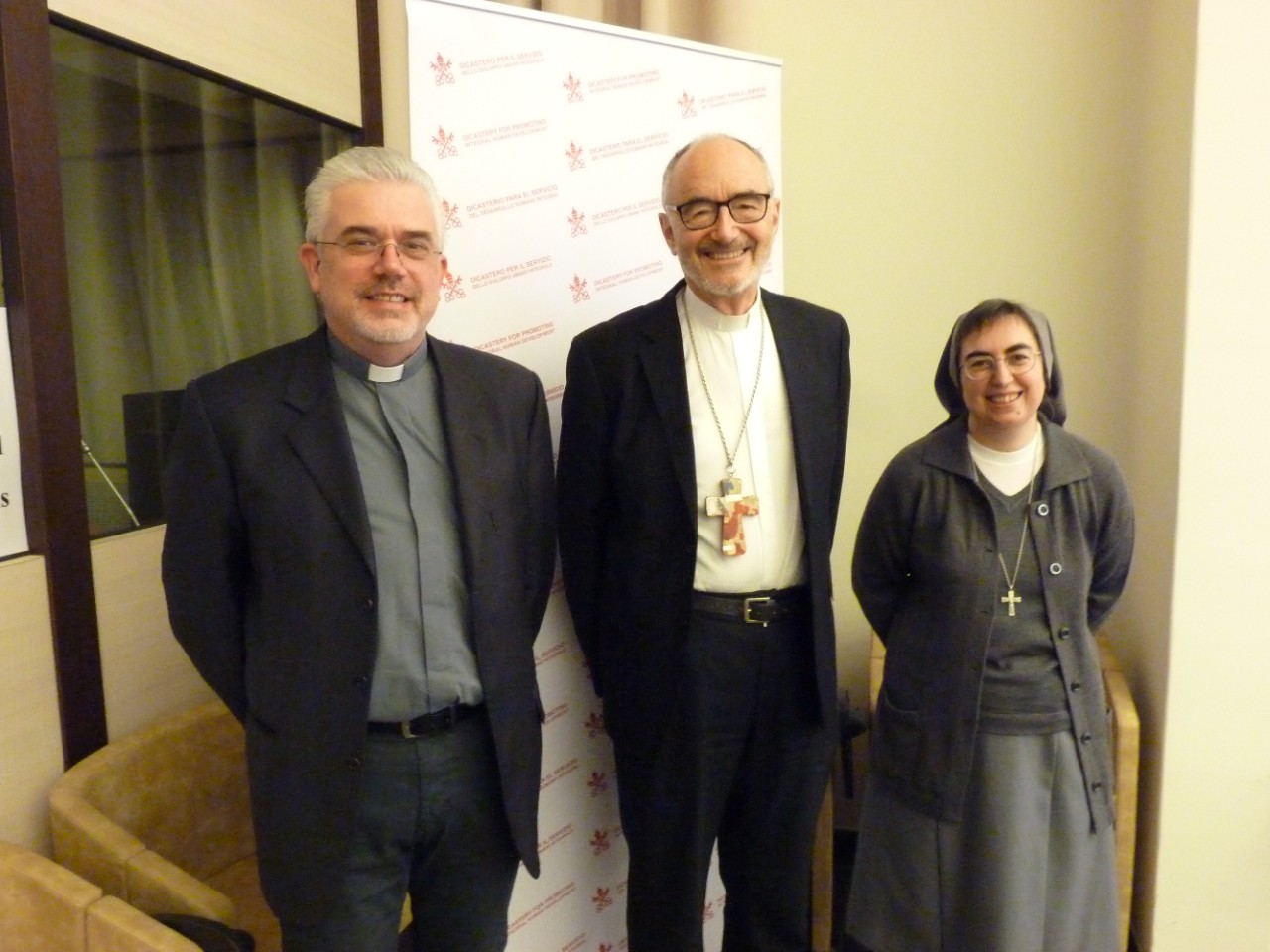 Dear Brothers and Sisters in Christ: 
With great gratitude to God, to Pope Francis, and to many many others, we are happy to present the Dicastery for Promoting Integral Human Development (DPIHD) which began to operate in 2017 out of the merger of four previous Pontifical Councils.
After the first five years of experience, thanks to a thorough evaluation, and with the Roman Curia's new constitution Praedicate Evangelium, the DPIHD is newly missioned and reconfigured, as you can see in the brief description below.
Great gratitude goes to all those -- our former Superiors and staff, our Members and Consultors, our colleagues and supporters -- who have long accompanied the Pontifical Councils and, since 2017, the new Dicastery. Equally sincere thanks to Bishops' Conferences, the individual Bishops and their staffs and co-workers in the Church's great ministry of promoting and serving integral human development. 
Thank you for your prayers and support; looking forward to new opportunities for dialogue and new occasions for cooperation; and joining in great faith, solidarity and hope, 
devotedly yours in our Lord Jesus, 
Card. Michael Czerny S.J.
 Prefect of the Dicastery for Promoting Integral Human Development
 Sr Alessandra Smerilli F.M.A
 Secretary 
Fr Fabio Baggio C.S.
Under-Secretary