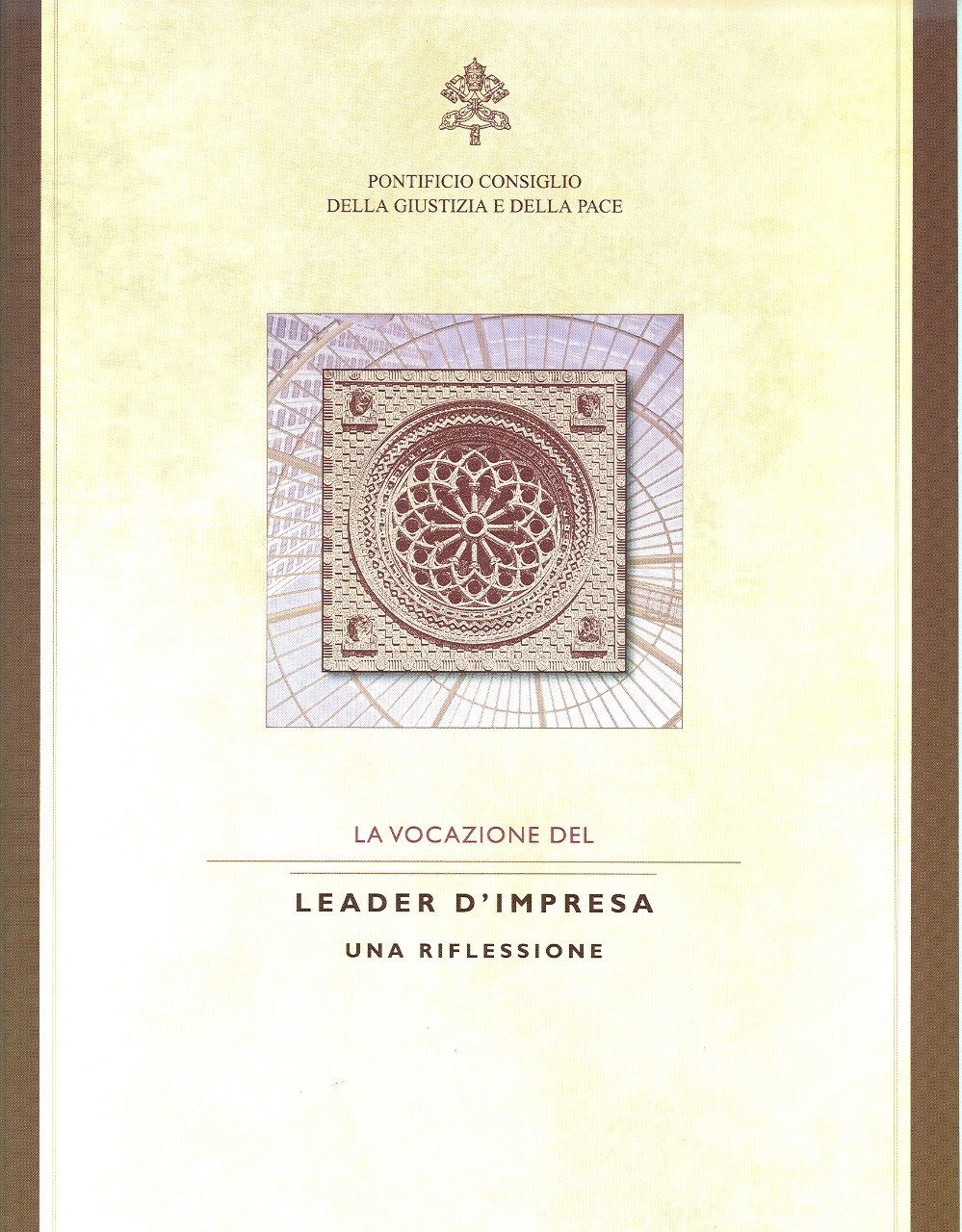 The vocation of the business leader. A reflection, published by the Pontifical Council for Justice and Peace (which merged into the Dicastery for Promoting Integral Human Development, since August 2016), is a 32-page vademecum addressed to entrepreneurs, in their daily commitment to integrating faith and work, and to professors in their formative moments in schools and universities.
The publication "The vocation of the business leader. A reflection" has its origin in the international seminar "Caritas in Veritate: The logic of Gift and the Meaning of Business", held in Rome, from 24 to 26 February 2011, in the presence of entrepreneurs and scholars. On that occasion, the participants in the seminar decided to draw up a guide, intended for entrepreneurs as well as business teachers, which would highlight the important role of the vocation for the entrepreneur in the context of the current globalized economy, as well as the contribution of the fundamental principles of the Social Doctrine of the Church to the organization of modern business activities.
The best-selling book has already been translated and published in 15 languages, including Chinese.
SPEECH of Card. Peter K. A. Turkson to the XXIV International Congress UNIAPAC
AVAILABLE LANGUAGES:
ENG (4° edition)
UKR
RU