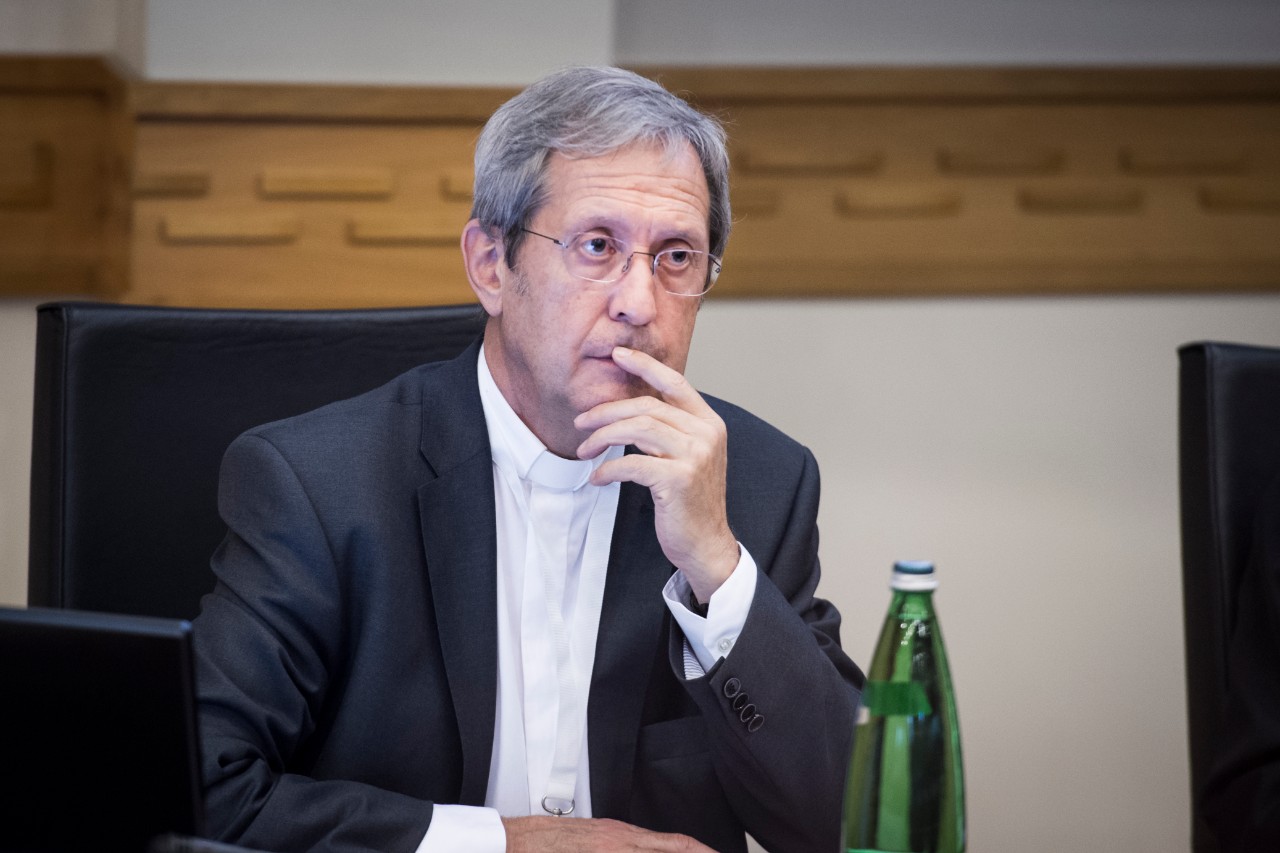 Which ethics for the Third Millennium? Coexistence or conflict? It is the question that the VII Conference of the "Giuseppe Vedovato" Seminar, organized by the Pontifical Gregorian University for the next 22 and 23 November, wants to address.

Msgr. Bruno Marie Duffé, Secretary of the Dicastery for Promoting Integral Human Development, will take part with in the conference in the late morning of November 22nd speaking about the anthropological roots of coexistence.
The conference will be introduced on the first day by Fr. Franco Imoda, S.I. former President of AVEPRO and former Rector of the Pontifical Gregorian University. Speakers will include: the Deputy Attorney General at the Court of Appeal of Rome, Dr. Simonetta Matone ("Ethics and the law, challenges and perspectives"); the philosopher of the Pontifical Gregorian University, João Vila Chã S.J. ("Populism and ethics in democracy"); Professor Flavio Felice of the University of Molise ("Democracy as a process of inclusion?").

In the afternoon, moderated by Dr. Giulio Pecora (Journalist, Co-founder of the Euromed Media Network), the conference will discuss specific contexts such as migration (P. Camillo Ripamonti S.J., Director of Centro Astalli); economic development (P. Fernando de la Iglesia Viguiristi SJ, Pontifical Gregorian University), the policy of exclusion (Dr. Klodiana Ĉuka, President INTEGRA Onlus) and health diplomacy (Prof. Giuseppe Ippolito, National Institute for Diseases Infectious "Lazzaro Spallanzani").

Saturday, November 23rd, under the chairmanship of Prof. Mariapia Garavaglia (Vice President of the National Bioethics Committee), the will be addressed topics as: the humanization processes in medicine (Prof. Enrico Garaci, former President of the National Institute of Health and of the National Council of Research), the education for life (Prof.ssa Marina D'Amato, Roma Tre University) and the culture of mediation (HE George Johannes, Ambassador of the Republic of South Africa to the Holy See).