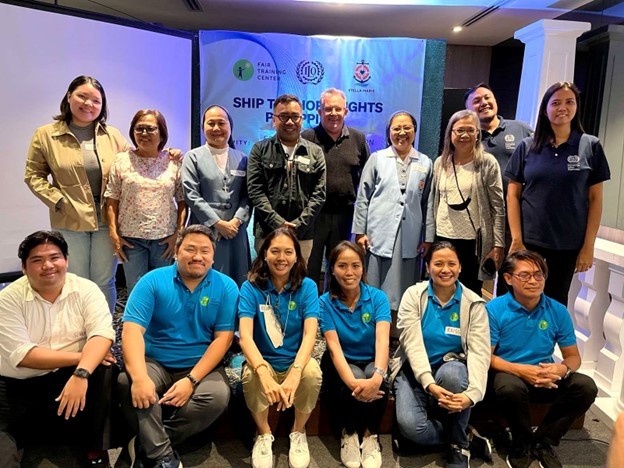 In the Philippines, the maritime Catholic charity Stella Maris has been chosen by the International Labour Organization (ILO) as its partner for the development of an information package that will support Filipino migrant fishers and their families, part of ILO's project "Ship to Shore Rights Southeast Asia". 
The statistics of the Philippine Department of Migrant Workers show that more than 4000 fishers are deployed annually. Fishers may compose only a small percentage of the Filipino seafarers, but they are the most vulnerable. Thus, this information package will let them know their rights and help address abuses, forced labor and human trafficking. It is envisioned that this package will also be able to help fishers from their decision-making phase up to reintegration into the community after serving years fishing on international shores. 

Fishers from key areas in the Philippines were invited for focus group discussions, while a good number of fishers openly shared their experiences before, during, and after the migration. These first-hand accounts will be used in the information package for the pre-departure orientation seminar of future fishers.
Among the participants to these focus group discussions, there was Egmedio Patenio, a fisherman with 20 years of fishing experience, who said: "I became interested in joining this event, first, because I want to share my experiences in the fishing vessel especially with the new ones. I also want to know what organizations like you, ILO and Stella Maris, can do to help solve problems we commonly encounter like sleeping arrangements and food in the vessels, maltreatment and abuse by other nationalities."

When the information package has been rolled out, selected staff and volunteers of Stella Maris centers in the country will participate in training the trainers program. It will become a valuable tool for them in their ministry of serving the next generation of fishers and their families.